I wanted to share what I got accomplished on Mateo's sick day. LOL.

I love the quote on this one. It says Walk with me and be my friend. Awww... I love the picture of daddy and Mateo walking by the pond. This one is probably my new favorite.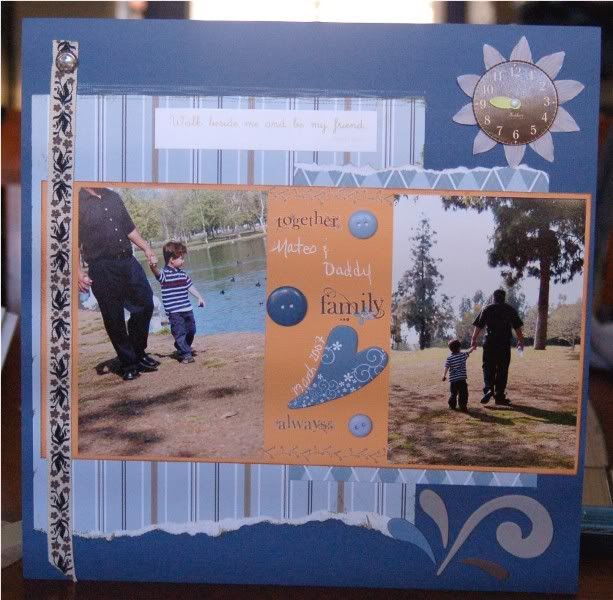 This one is just fun! I got this sketch from Shanna. She has great sketches on her site. I don't kow what I would do without her inspiration. It seems all my latests LOs have used her sketches! Thanks Shanna! I really like the way this one turned out. I love the fun and bright colors.



Again another one of Shanna's sketches.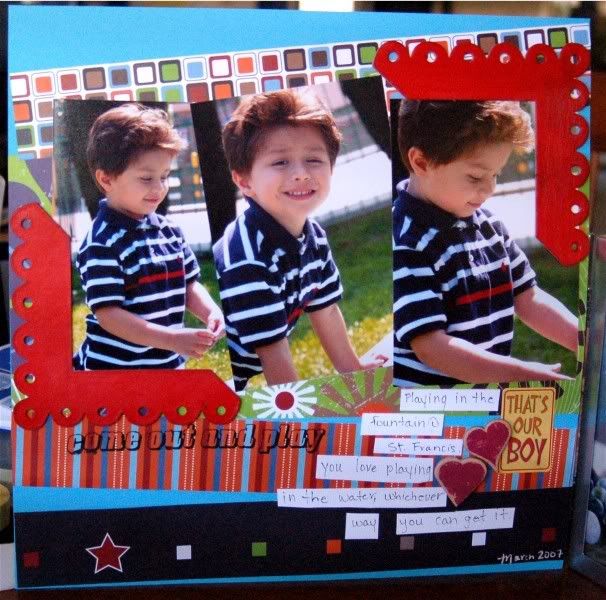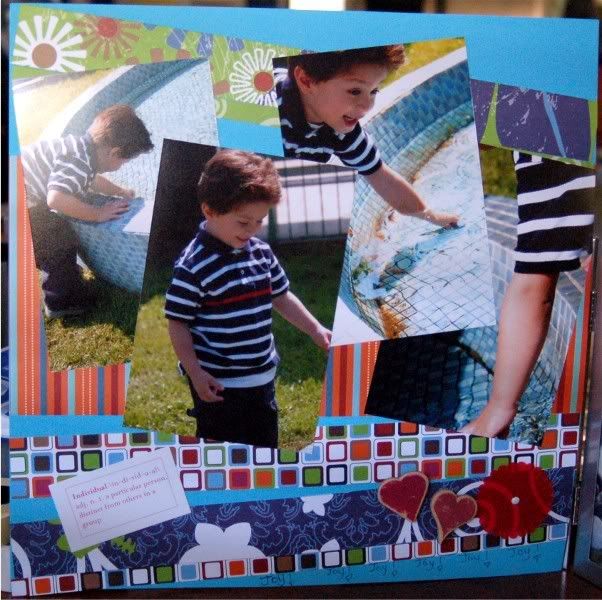 Thanks for taking a look.